You have a small bathroom and need more storage?
Why not take advantage of the wall space in your bathroom and add some wall shelves.
I have noticed that most modern and newly built homes lack a storage space behind the mirror, like the old medicine cabinets that you see all the time in older homes.
Do not let any wall space go unused! The wall above the toilet is great real estate for storage.
Below you will find some ideas of way to can add more storage to your bathroom. Scroll down.

Get access to the LTST Home Declutter Checklist here!
This post contains affiliate links. See policies for more information.
This post was written to give you ideas of how to add storage that matches your style. Ths post will help you find the right storage unit for your specific space; one that meets your specific need, without sacrificing your style.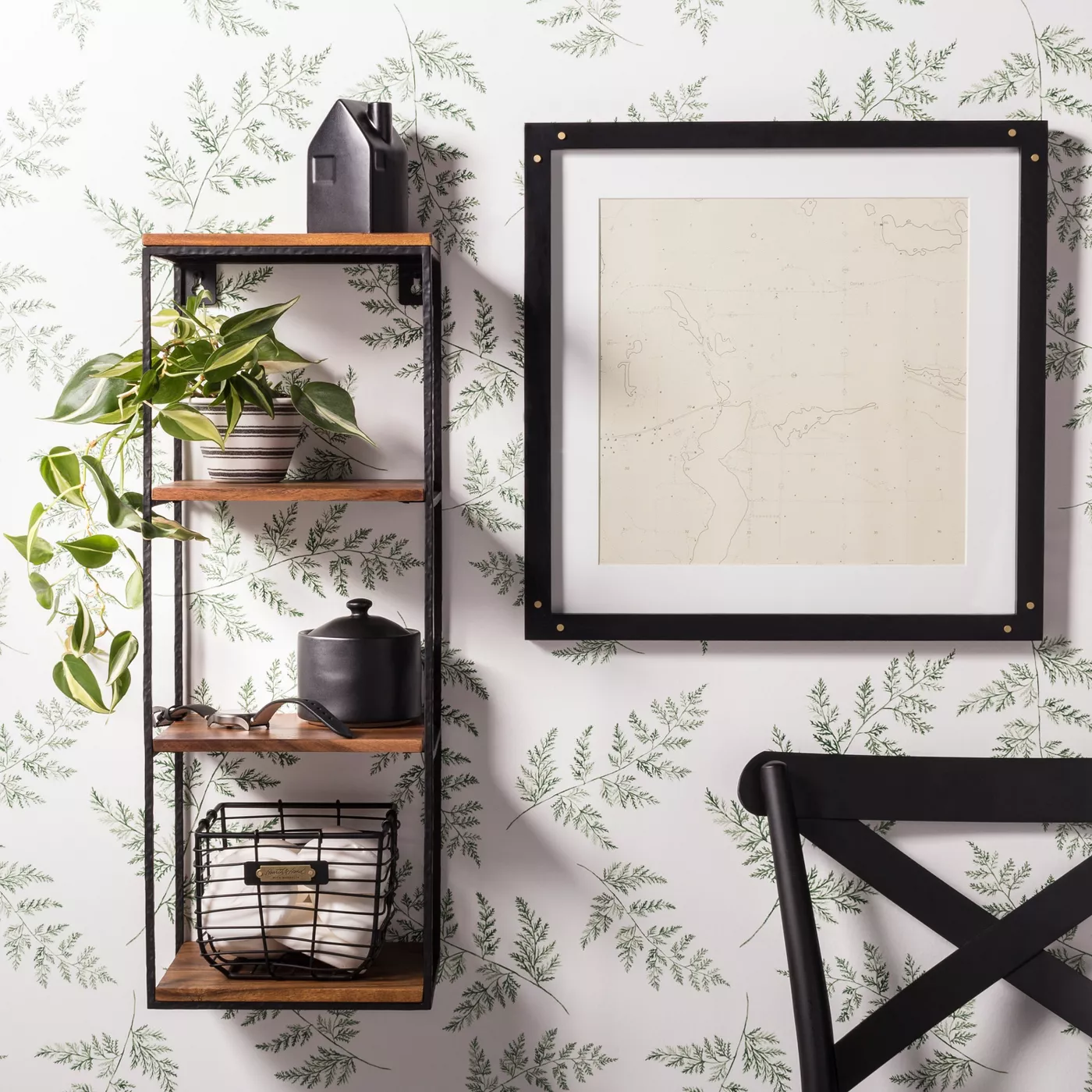 This particular shelf is perfect for all the lovers of nature, like myself, who want to bring a piece of nature indoors. The natural and reclaimed wood look is eye-catching and makes you feel like you're spending time in nature, while you're pampering yourself.
---

This linen tower in great for a top to floor wall space. Be sure to measure the width of your space before you purchase a storage unit like this. Also, the light color of this piece will make it light and airy in your already small space. It's always best to go for light colors when you want a ceiling to floor piece. It will lighten up your space.
---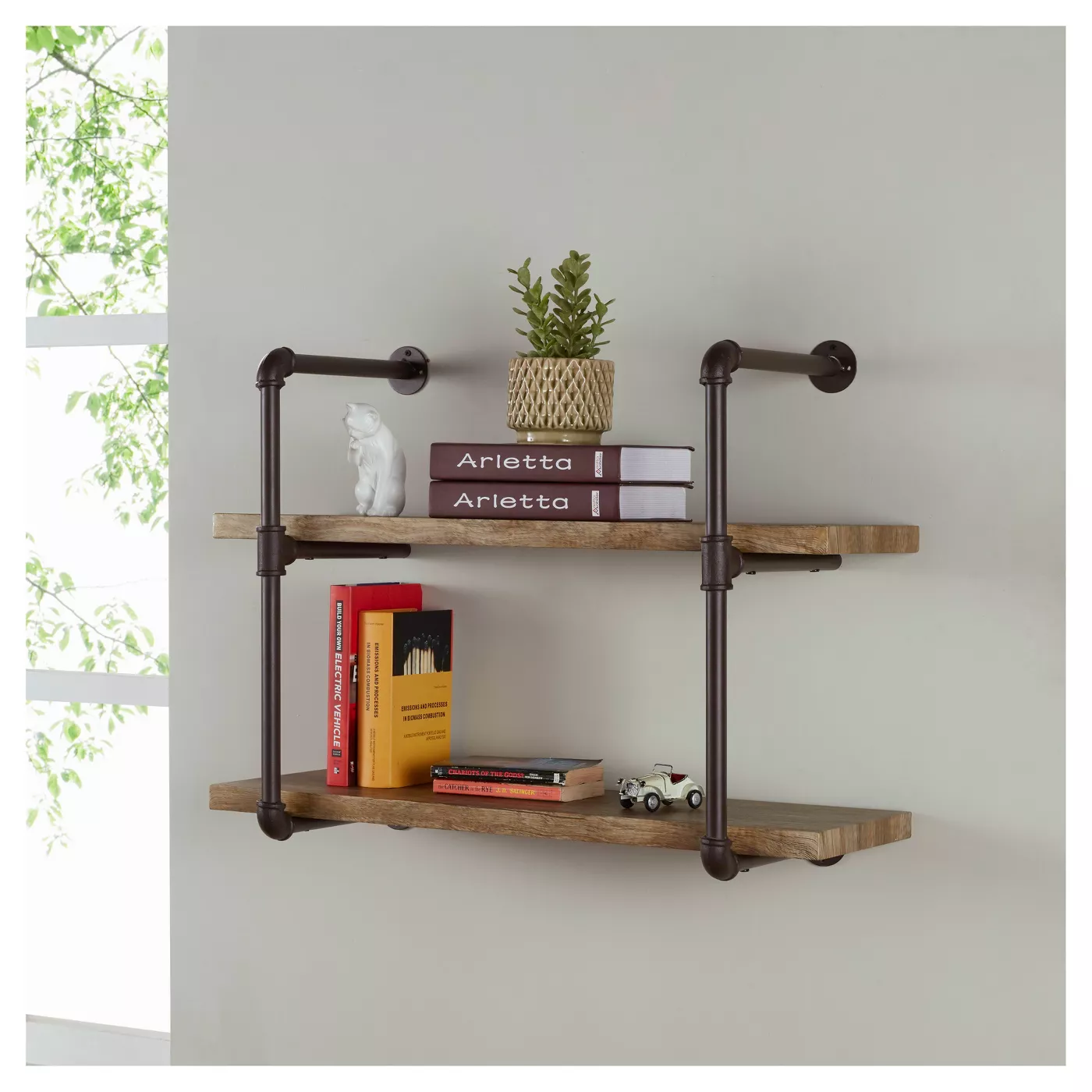 This wall shelf combines the much sought-after rustic and industrial characteristics. The rustic wood and bronze finish industrial pipes is so appealing to the eyes and does not need a lot of dressing up. Put it up and forget about it. It's decorative on it's own and oh so functional.
---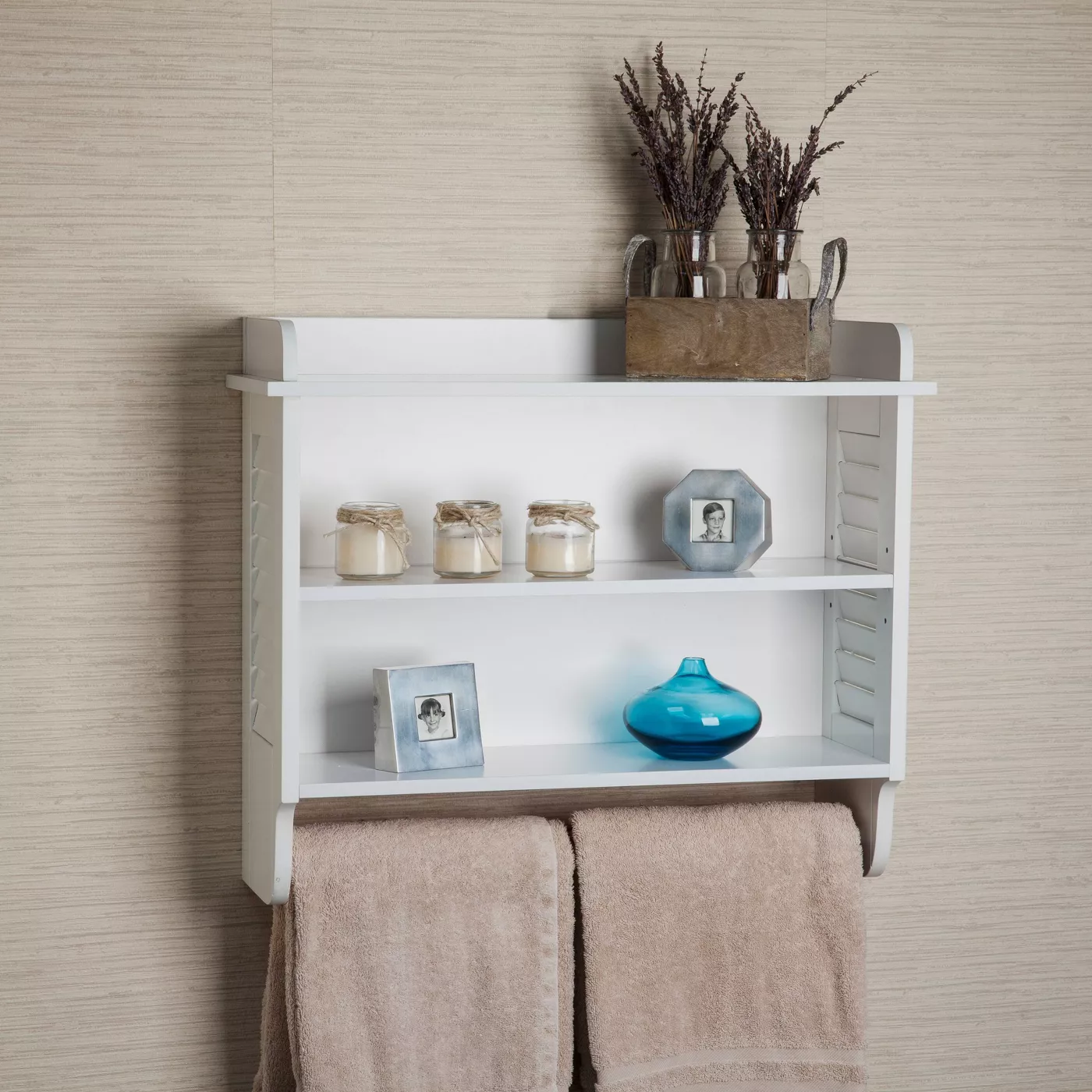 Get access to the LTST Home Declutter Checklist here!
This 3-tier is the perfect example of exactly how to make use of the wall space above your toilet. This shelving unit is every easy to install being that brackets for each shelf does not need to be installed separately. The size of the shelves is perfect and not too bulky, and would fit just over any toilet tank. This modern and stylish piece will naturally bring a modern decor element to your bathroom.
Also Read: 11 Alternative to Building your Own Floating Shelves
---

Want some private storage and beauty at this same time? Check out this white drawer and cabinet style storage unit. This piece would be perfect for an available small ceiling to floor space you can take advantage of. This shelving unit could be an extension of your linen closet or even work in a walk-in-closet for extra storage for your sweaters and unmentionables.
---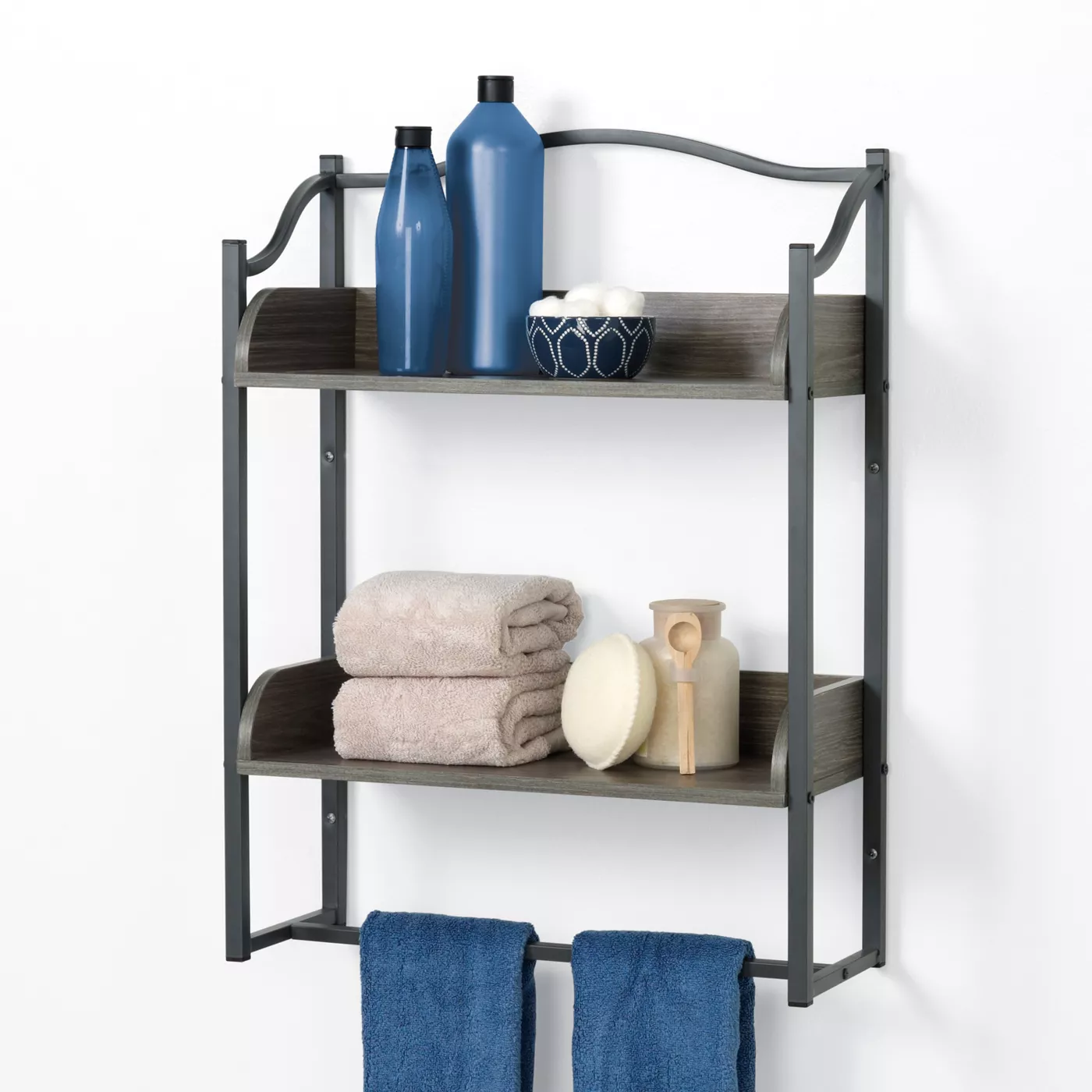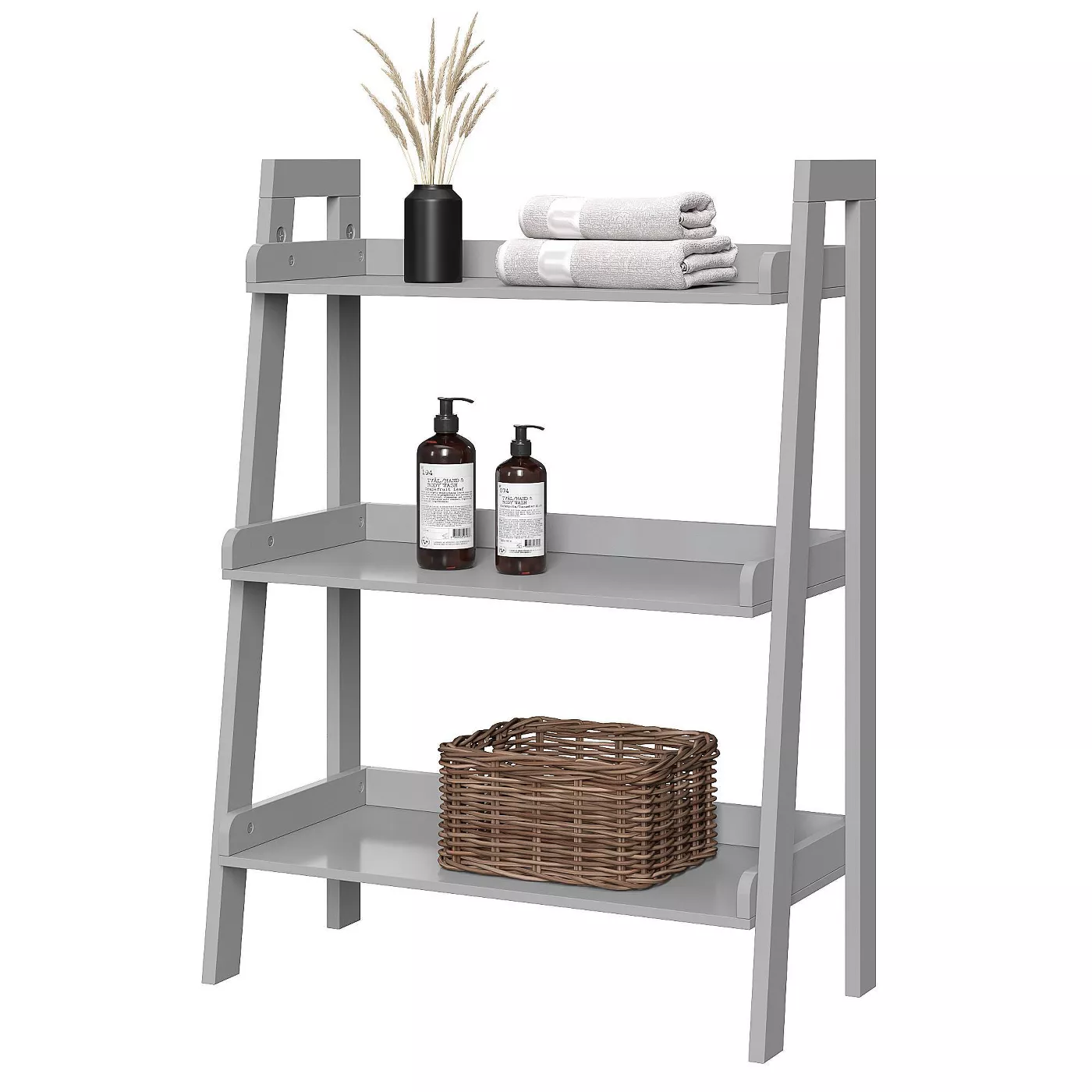 This shelving unit is another perfect piece for your over-the-toilet wall space. This unit gives you 4 shelf surfaces in a trendy brown-bronze finish. The wicket baskets are so perfect for this unit and can hold things that you would like to keep more private in your bathroom. See some similar baskets here.
---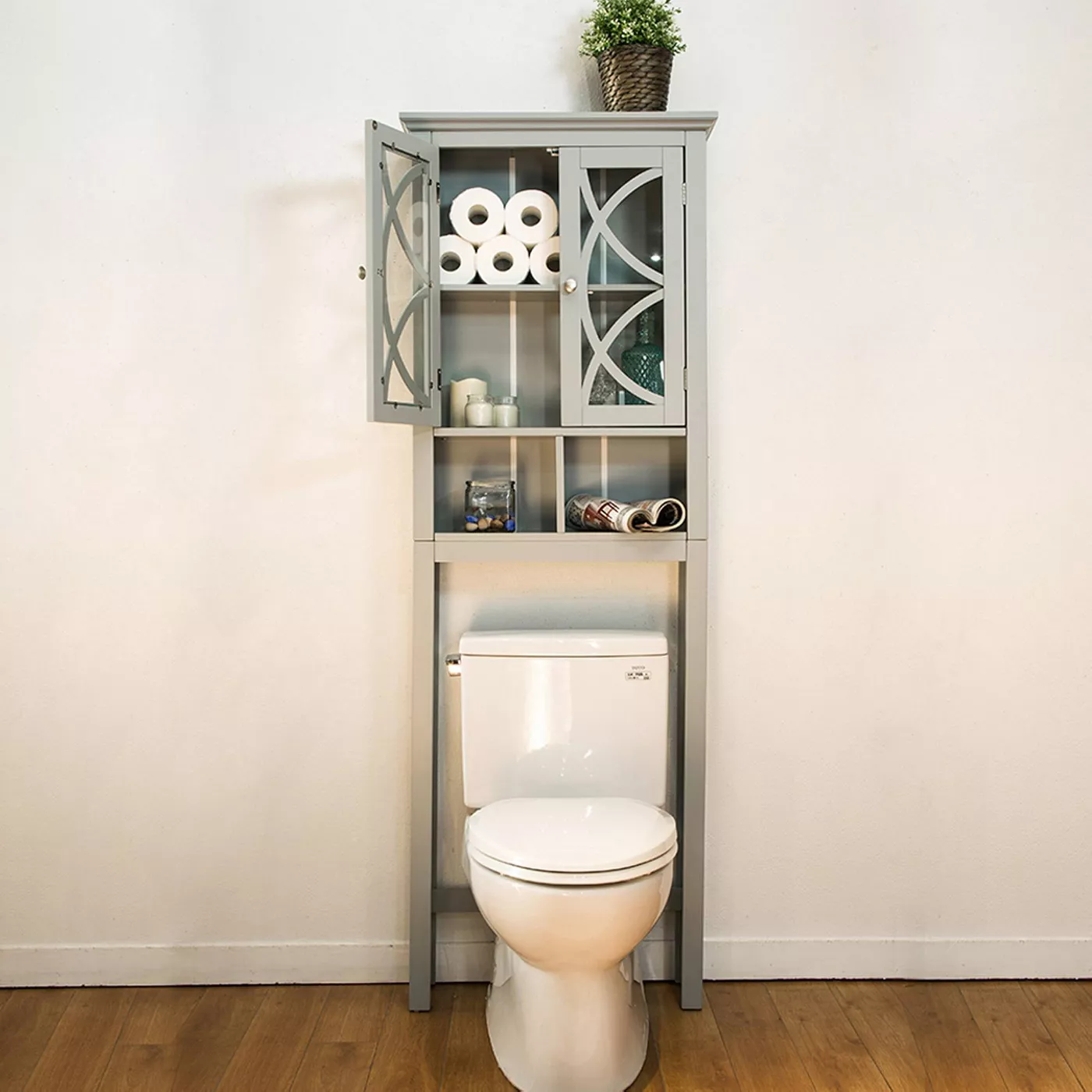 Don't have time to install shelves on your wall? Go for this space saver organizer standing unit. It is very stylish and stands alone. Layer on towels, tissue, soaps and moisturizers on this piece and enjoy its beauty. Get the faux fiddle leaf plant here.
Like this post? Subscribe, share and follow me on Pinterest!
Subscribe to get blog updates.
Processing…
Success! You're on the list.
Whoops! There was an error and we couldn't process your subscription. Please reload the page and try again.
Get access to the LTST Home Declutter Checklist here!
Get to know the 7 important tips and tools that all beginner woodworkers need to know to start building your own furniture!
Update your boring master bedroom today by creating an accent wall. See how I created this simple, blue accent wall in my bedroom.
How to build a workbench: build a simple workbench in 6 easy steps. How to build a large workbench for home shop or garage.