Hello, my readers! I have been starting and finishing up many DIY projects in the last two weeks and now it's time to share.
The first project I am going to share is this beautiful rustic farmhouse lazy susan tray. This project is super easy and not costly. I bought the round unfinished wood lazy susan probably four years ago and never had the time to do something with it. I initially bought it to use make string art, but it just never happened.
In comes this beautiful tray-style lazy susan that is very popular on Pinterest and Etsy.
This project only required ONLY two steps! I also spent less that $15 altogether.
Step 1: Stain the unfinished wood. (I used the Minwax Red Oak Stain)
See the photos below for the wood staining process with an old sock. Feel free to use a foam or bristle brush, or an old cotton shirt. I applied only one coat of stain and no varnish, because I wanted to create a rustic look.
Step 2: Attach handles.
The rustic handles I used were purchased from a craft store. The brand is jillibean Mix the Media handles. See the slide show below for a photo of the handles.
Attaching the handles could be really tricky. This type that I was used was attached by drilling pilot holes through the wood. I then matched up the holes to the holes on the underside of the handle. I measured the distance between the holes on the handles before I drilled and it still did not match up when it was time to insert the screws. I had to drill a third hole on both sides to make it work. I used a wood filler to fill the original holes that didn't work. It might be easier to use the handles that you screw on from the top of the tray, not the bottom, like this.
June 2019 Update

I painted the tray with white chalk paint and gray acrylic paint and stenciled this pattern on it. I'm loving this new look for sure!
Want a similar lazy susan tray, but have no time to DIY it? Check out a few options below.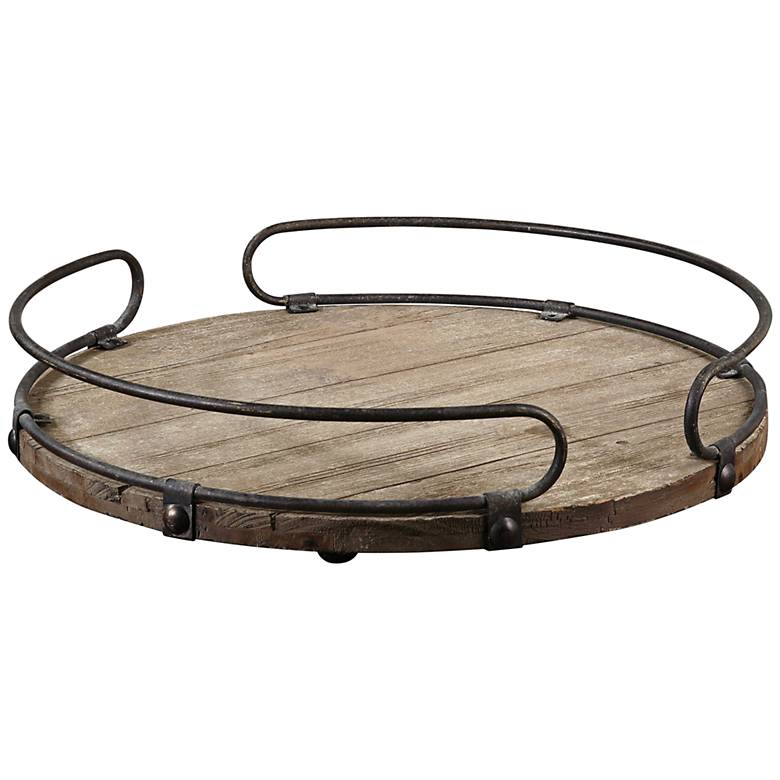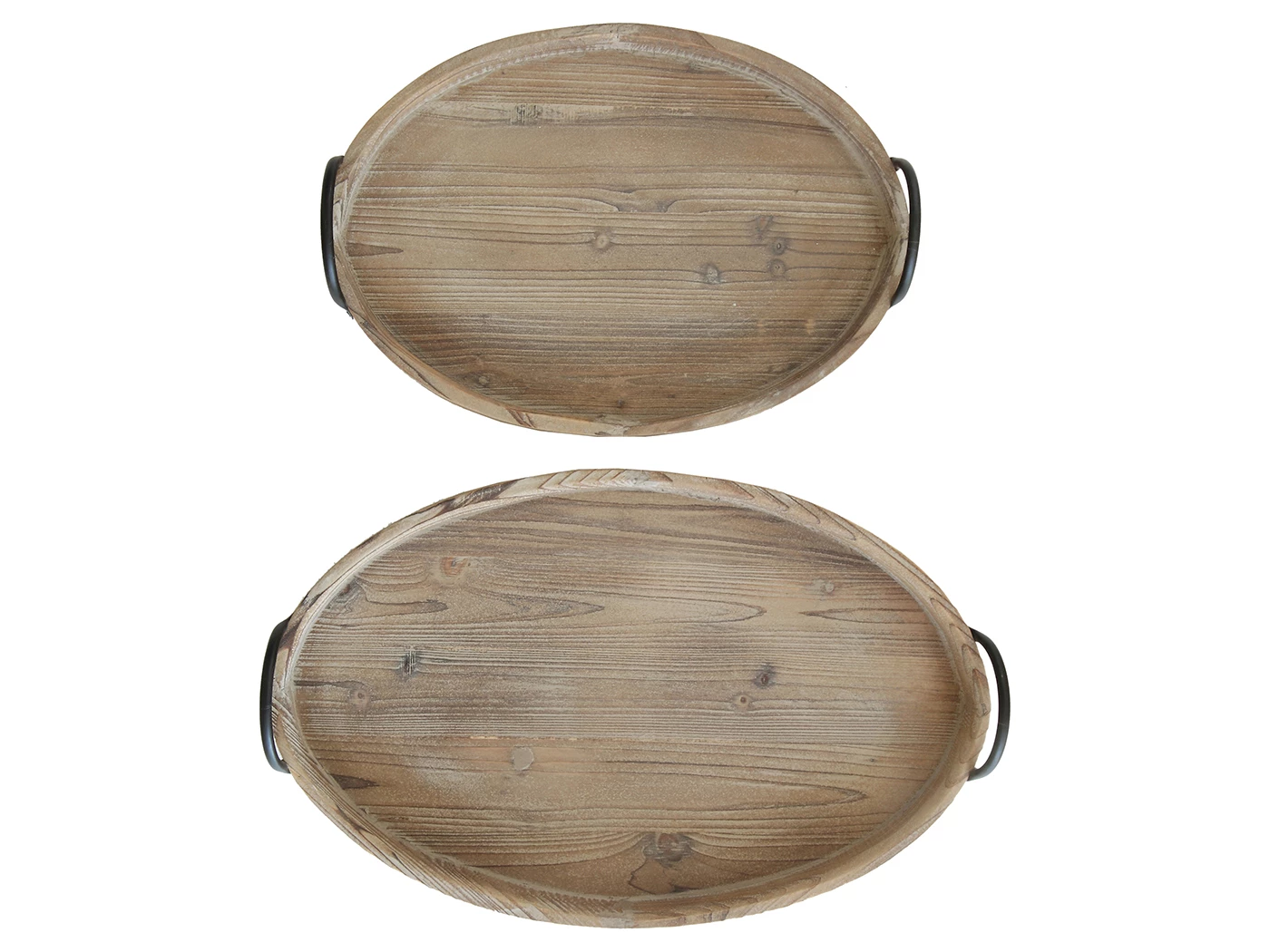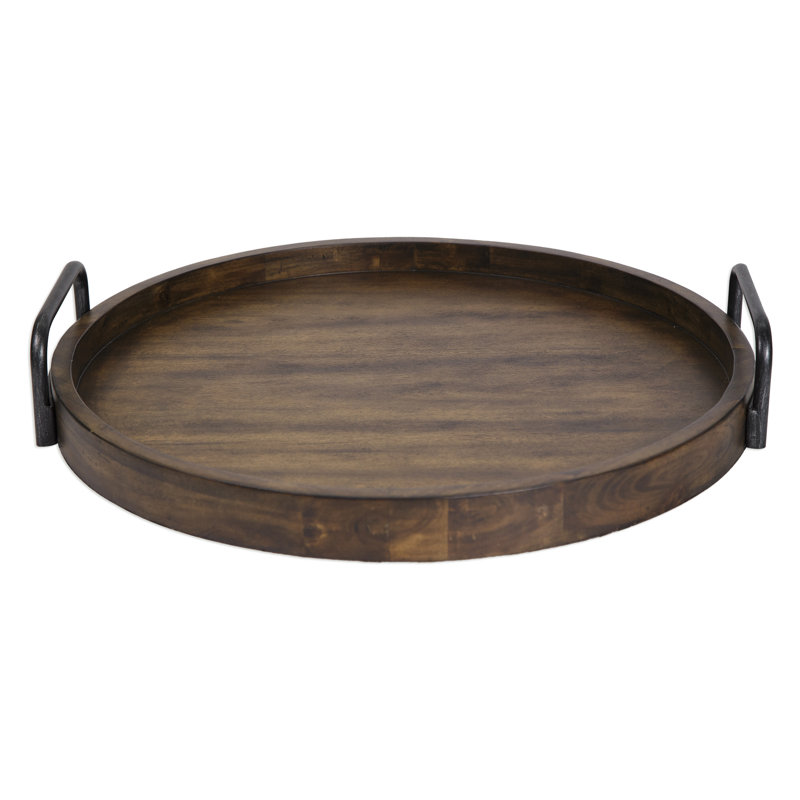 Like this post? Share, subscribe and follow me on Pinterest!
More Posts You'll Love