I'm sure you all have seen the beautiful farmhouse pitcher flower vases all over Pinterest and home decor blog!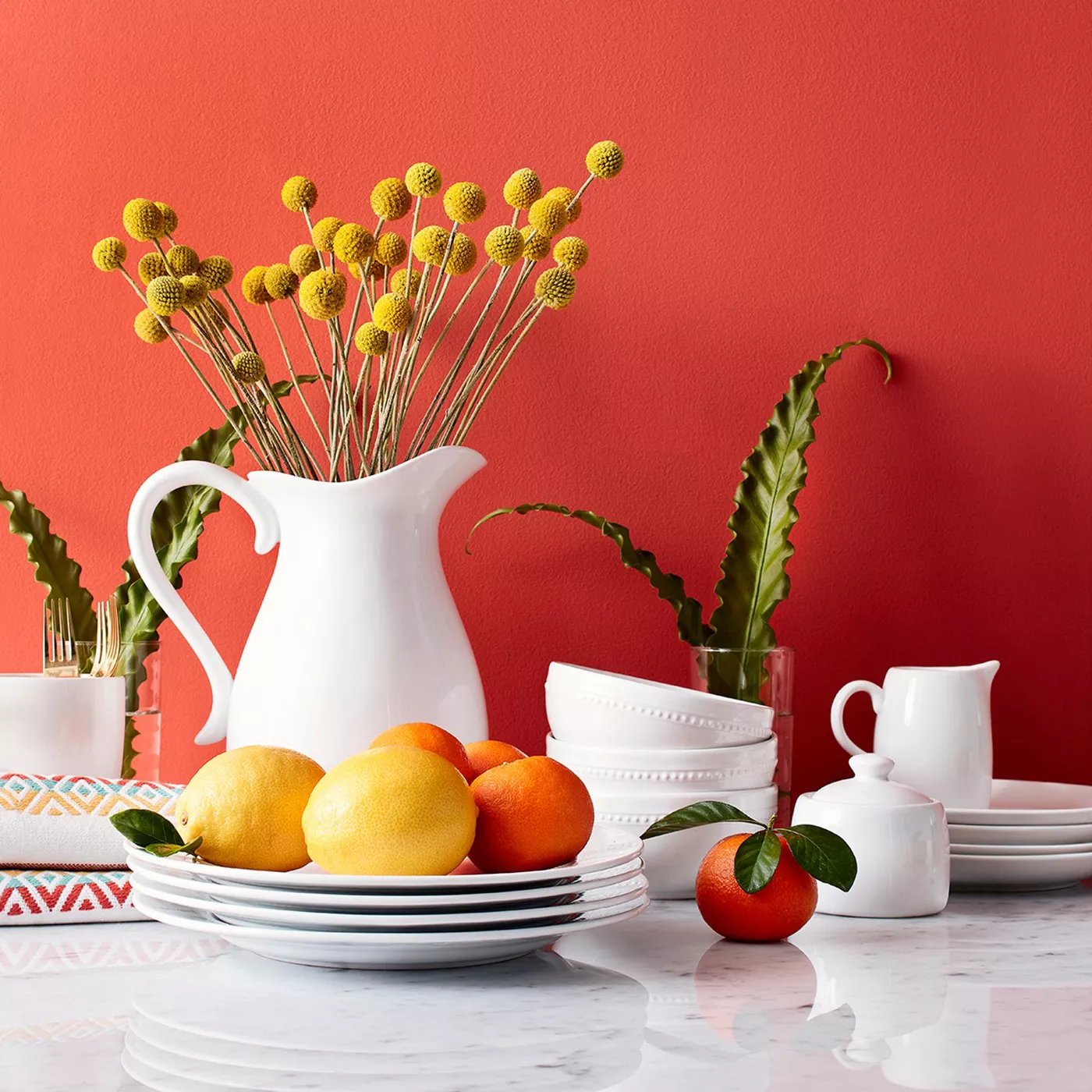 My house is not exactly a farmhouse but I do like and incorporate some farmhouse-y decor in my home. However, today I'm only going to focus on the large beautiful ceramic pitcher I found at my local thrift store.
This post contains affiliate links. Please see my blog policies for more information.
I found the large pitcher on beautiful browse-the-thrift-store day some weeks ago. I checked the bottom of the pitcher to check its brand or for any original sticker on it. I found a white, round "Threshold" sticker on it and immediately knew it was from Target. It was priced at $4, so I checked it out on my Target App and the price is very much budget-friendly. This same pitcher would have been over $40 at Macy's and over $100 at William Somona.
So I snatched that baby up, cleaned it and threw in my green hydrangea bouquet to use on my DIY Farmhouse lazy Susan tray.
It was in a pretty good condition. It looked like the previous owner used it as a vase for fresh flowers, perhaps Mother's Day flowers! Here it is below adorning my kitchen countertop.
Like this post? Share, subscribe and follow me on Pinterest!
Click on the images below
Other previous post you will love
This post contains affiliate links. When you click on any link on my site and make a purchase, I may earn a small percentage of commission for your purchase. You will not get charged extra for making a purchase through a link. I use affiliate links because it allows me to keep my blog running and helps me to continue to produce content for free.