What's not to love about Pinterest, letter boards and Target?
Letter boards are trending like crazy on Pinterest and I am joining in on the fun today!
I bought my large letter board from Target and I plan to use it for birthdays and special occasion shout outs, as well as displaying Bible verses of the week in our home.
This particular letter board is very sturdy. It has two wall hooks on its back and is very easy to put up. It comes with so many pieces of common letters like the Os, Es and As, so you wont run out. The letters are also very easy to stick to the boards, and they come off easily without leaving marks, like some cheaps ones do.  I'm sure I will get my money's worth on this versatile wall decor.
Do you own a letter board? What type of messages do you display on it? Jokes, inspiration, etc. If you don't already have one, why not join in on the fun?
Letter boards would look really cute anywhere in your home.
I have mine on my foyer wall next to the coat closet.
Other places to use letter boards include:
On an entryway wall or console table to display a welcoming message or prayer for your guests.
Your bathroom do display an affirmation to commit to memory as you get ready for the day.
Your kitchen to display the week's dinner menu.
A nursery/or kid's room to display a personal message from mom and dad.
A home office to display an motivational quote to get your through the day or project.
Have your child hold it to display "first day of school or kindergarten."
As a photo prop to display baby's monthly growth photos.
Display happy messages for Easter, Thanksgiving, or Christmas.
Looking for more letter board ideas?

Like this post? Share, subscribe and follow me on Pinterest!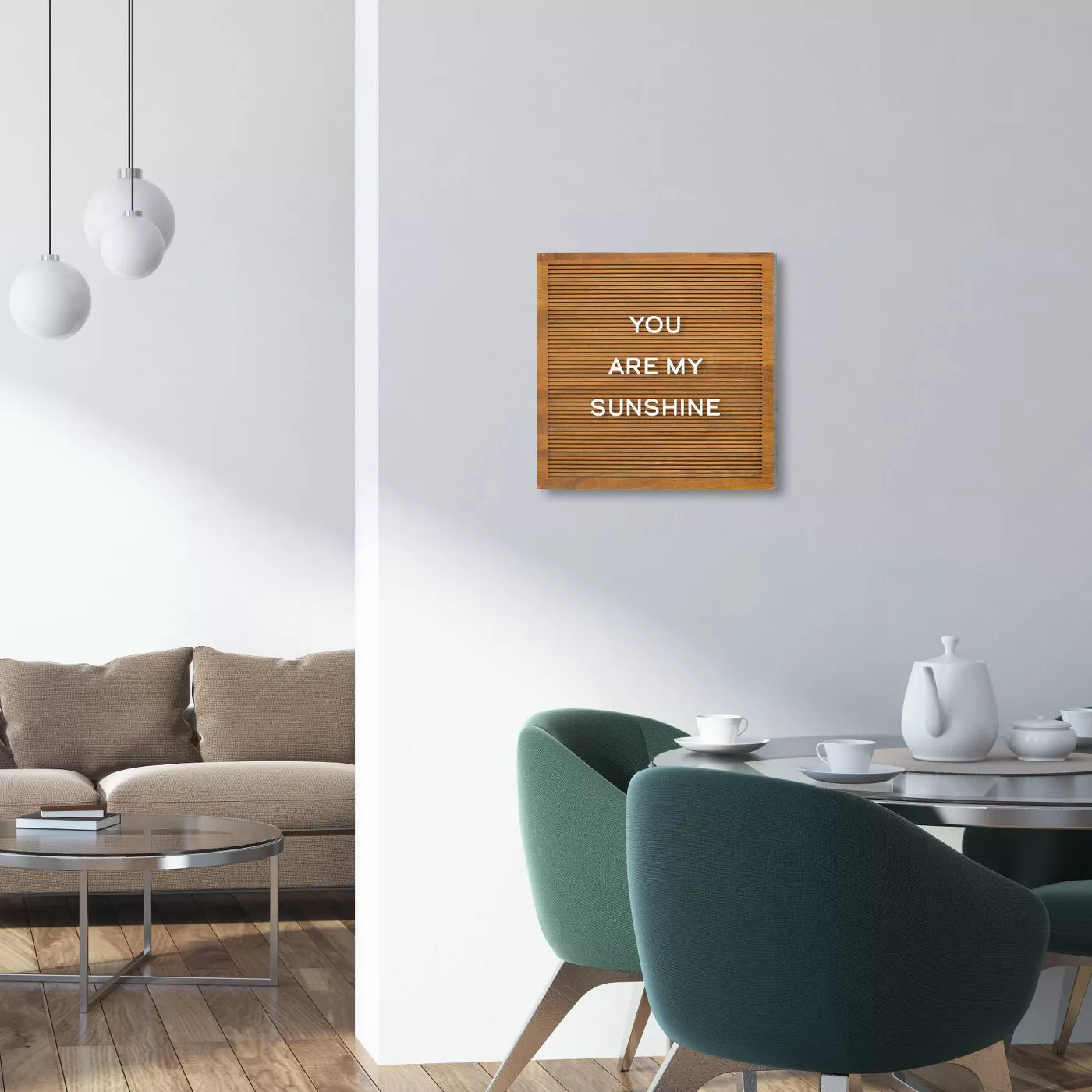 Other Posts you Will Love