As a home decor enthusiast I take every opportunity I have to get my hands on DIY projects that commemorate traditions throughout the year. With that said, I bring you some DIY Valentine's Day decorations that are not too late to make.
LIPSTICK ART – I love this pretty cool decor because it's really east to make. You'll need some cardstock, a picture frame and multiple shades of lipstick. Voila!
2. YARN LOVE LETTERS: This idea is also pretty cool. You'll need cardboard letters and several shades of pink yarn. Get to wrapping!
3. DOUBLE LOVE: what better way to say love in two ways?
4. WICKER HEART: Spray paint an outdated piece and watch it come alive.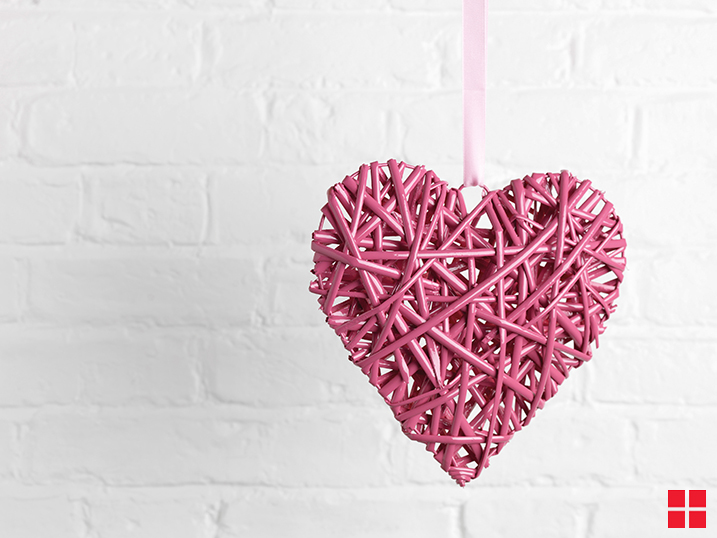 5. MODERN STRING HEART: the colors of this piece really pops and makes my heart skip a beat. 🙂
6. LOVE ON THE LEDGE: All you need is 4 items to make this piece! Super easy!
7. RICH HEART: Deep red felt heart (I really really wanted to write "heart felt")
8. BIRCH HEARTS: these birch bark votives are so cool and unique.
9. DEEP LOVE: beautifully crafted "roses are red" wreath.
10. ROSY HEART: This last decor is for a warm and fuzzy
I had fun finding these lovely Valentine's Day decorations. I have to say that my absolute favorite is the last one. Those perfect roses just warm my heart. 🙂
Which is your favorite? Leave me a comment!
Other Posts you will Love!
9 Heart-Felt Valentine's Day Messages/Notes
Simple DIY Valentine's Day Decor
How to make a Simple Valentine's Day Wreath for your Front Door
How to Style Leopard Print Accessories
10 Stylish Ways to Wear a Denim Shirt