I know everyone and their mother know all about the modern mid-century plant stands! They're still making a buzz on Pinterest.
I planned to make my very own plant stand over three months ago and I finally summed up the energy to get started on this very easy DIY project a few days ago.
This post contains affiliate links. Please see my blog policies for more information.
I will not write about how to make this plant stand because doing that would be a bore. There so many blog posts and video tutorials out there for this plant stand. No need to reinvent the wheel. Just google it and you will not be disappointed.
However, what I will dwell on in this post is the few tips and things I learned from undertaking this project.
7 Tips for Making A Modern Mid-Century Plant Stand
Tip #1: Don't eyeball your measurements. Seriously, take your time to make sure you have the right lengths, or you will have to make adjustments over and over or start over.
Tip #2: It's a very easy for woodworking beginners. This plant stand is fairly easy to make and does not take a lot of time to make. It only requires a few cuts. I used a miter saw and a chisel. That's it! Note: My miter saw is not the heavy duty mechanical/professional kinds. I bought it as a combo piece when I bought a miter box. I also already had a power drill and drill bits.
Tip#3: You only need basic materials. In addtion to the miter saw, I used wood glue and wood screws. I believe you can also use dowels to connect the legs of the stand to the X (where the planter sits on) part. But I did not a dowel making tool, so the screws were my go too. Do make sure that your screws are long enough to go through the two pieces of wood.
Tip #4: The amount of time you spend making it depends on the method you use. The first time I made this plant stand, I did not use any wood glue to make sure my wood pieces were lined before pre-drilled my screw holes. I was so excited to finish it that I pre-drilled (using the eyeball method) the wood pieces separately because I thought my drill bits weren't long enough to drill through both pieces at once. Needless to day, they didn't line up well.
For the second one, I used wood glue to set the leg and middle wood in place one at a time, let it dry and then drilled through. And used a clamp to hold the pieces. This process worked much better, though it took longer. The finished plant stand legs were straight and looked even.
Tip #5:The cost of making the plant stand depend on what tools and materials you already have on hand. I spent less that $20 dollars for each plant stand. I already had the clamp, drill, wood glue, chisel and miter box and saw on hand.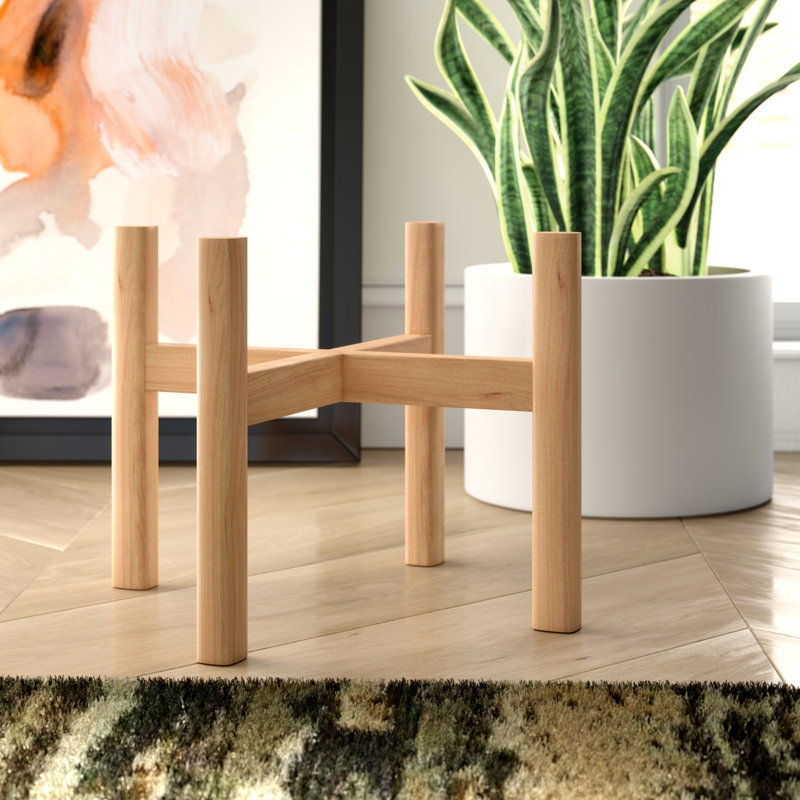 Tip #6: Have your planter available or buy your planter before you make your plant stand. You need to know dimensions of your planter before you make your plants stand. Make measurements at home before you head out to buy the wood you will need.
Tip #7: Have the wood cut at the hardware store, if possible. The Home Depot in my area charges 50 cents for ech cut after the first two cuts, but Lowes does not charge at all. Just give the wood and measurements to the wood cutting employee. This will save you some time in the process.
So, have you made a modern mid century plant stand or are thinking about making one? Leave me a comment. What were your challenges? What did you learn from the process?
Like this post? Follow me on Pinterest.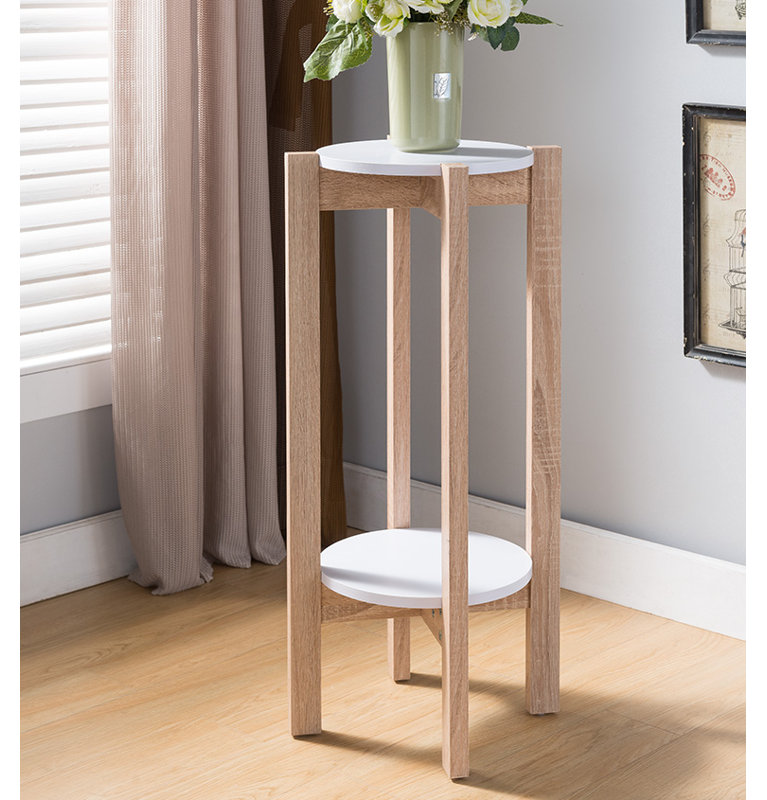 Other Recent Posts You Will Appreciate
How to Incorporate Nature into Your Home Decor
5 Must-Have Decor Elements for your Living Room
How to Decorate a Cozy Bedroom
Decor Essentials for Your Entryway
How to Decorate a Coffee Table