Have you ever thought about decorating with trays? They are super versatile! You can easily use them to organize decorative accents, making them more visually appealing.
Trays look great on any and many surfaces! Coffee table, shelf, kitchen island/countertops, dressers, dinning table and so much more!
When you place decorative items on a patterned or plain surface, it loses its visual appeal, compare to when a flat item like a tray is used to separate the item from the surface. Using a tray gives the opportunity to view the items separately from any other distracting patterns that might be in the same area.
There are three ways I use trays around the house – in the foyer (see pic. below), in the kitchen (to hold the sugar, salt and tea canisters) and in the bathroom (to hold apothecary jars and perfume).
Take a look at some really cool trays you might consider using around your home!
This post includes affiliate links. Please see blog policies for more information.
Wood/Browns
Whites/Silver
Gold
Blacks
Farmhouse Style
Bold and Colorful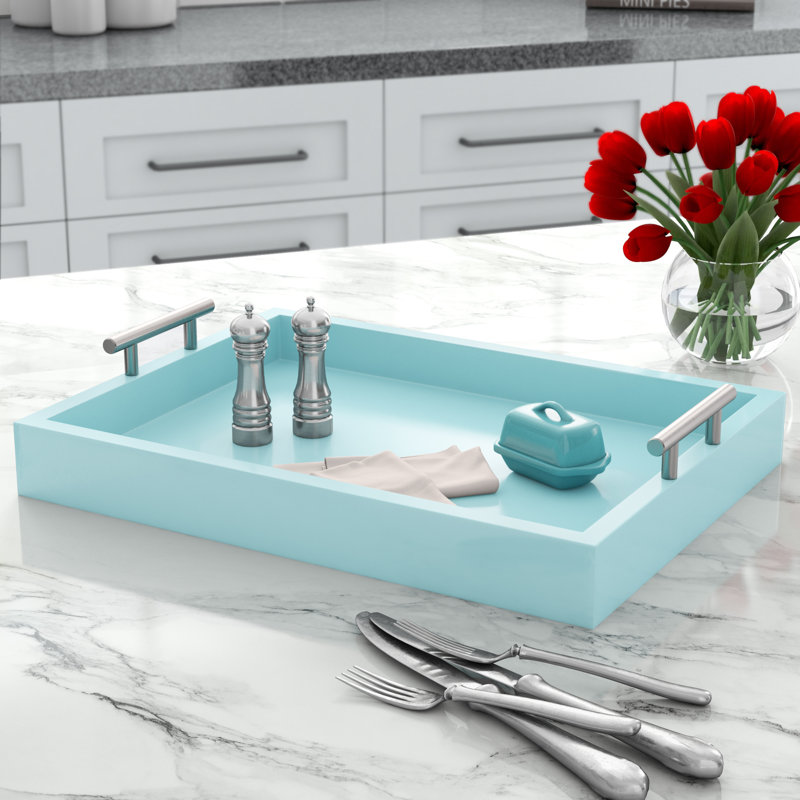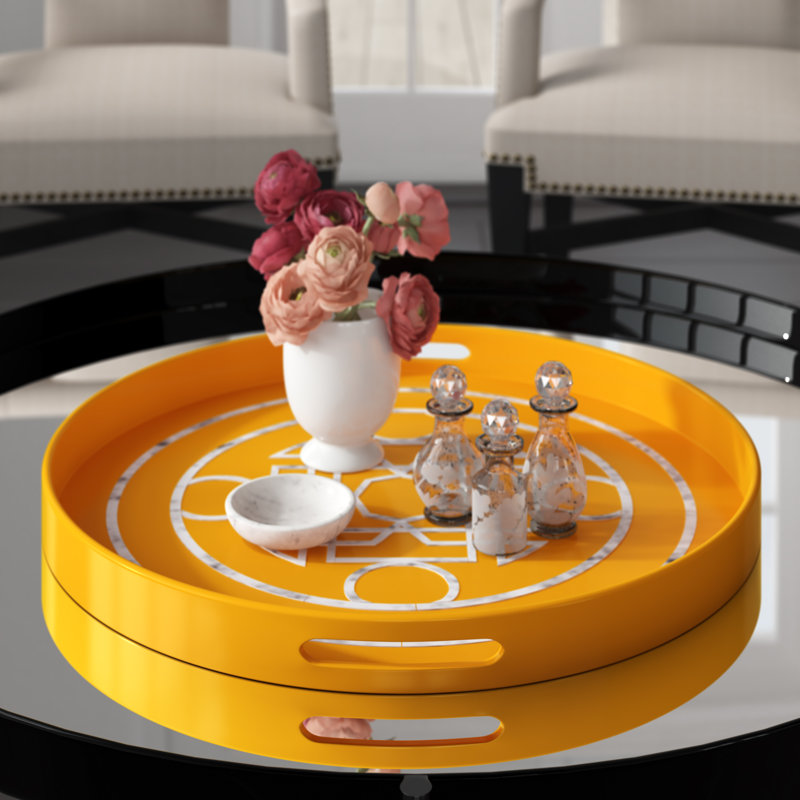 Other Posts you will love….
5 Essential Decor Elements for Your Living Room
Must-Have Entry Way Decor Accents
7 Unique Ways to Style Your Entryway
How to Decorate your Coffee Table
Make your Own West Elm Plant Stand