I am a throw pillow lover and I love to pile them on my family room sectional and loveseat, even if they take up a lot of space.
I took a break from using throw pillows when my kiddos were a bit younger because all they wanted to do with them is have pillow fights and throw them across the room and floors. Ugh!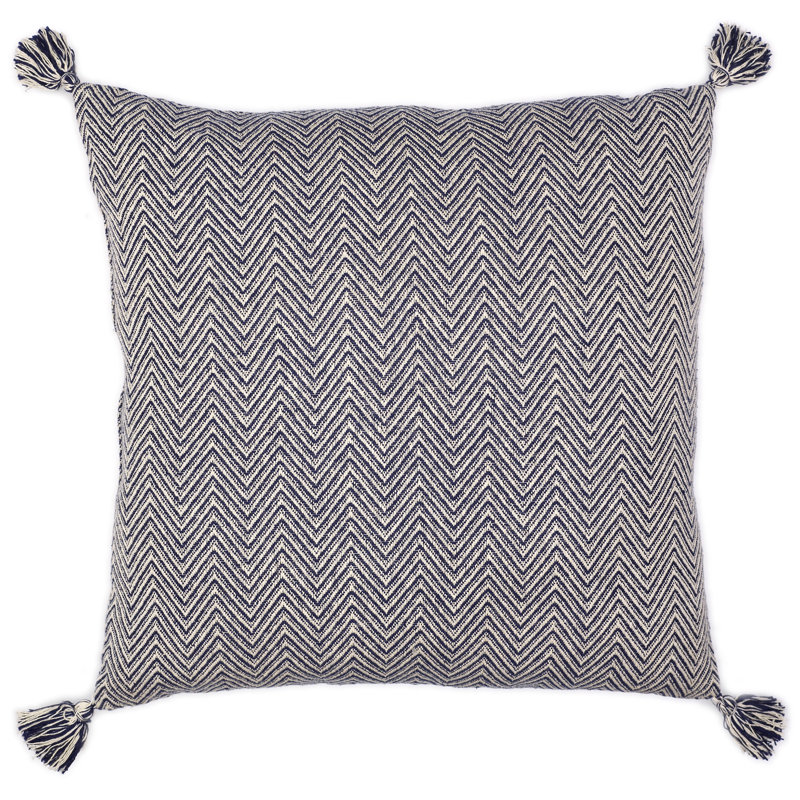 But those days are now behind us and they are more respectful of my throw pillows now.
With that said, I am returning to my love of throw pillows, and going the DIY, budget-friendly route to add to my collection.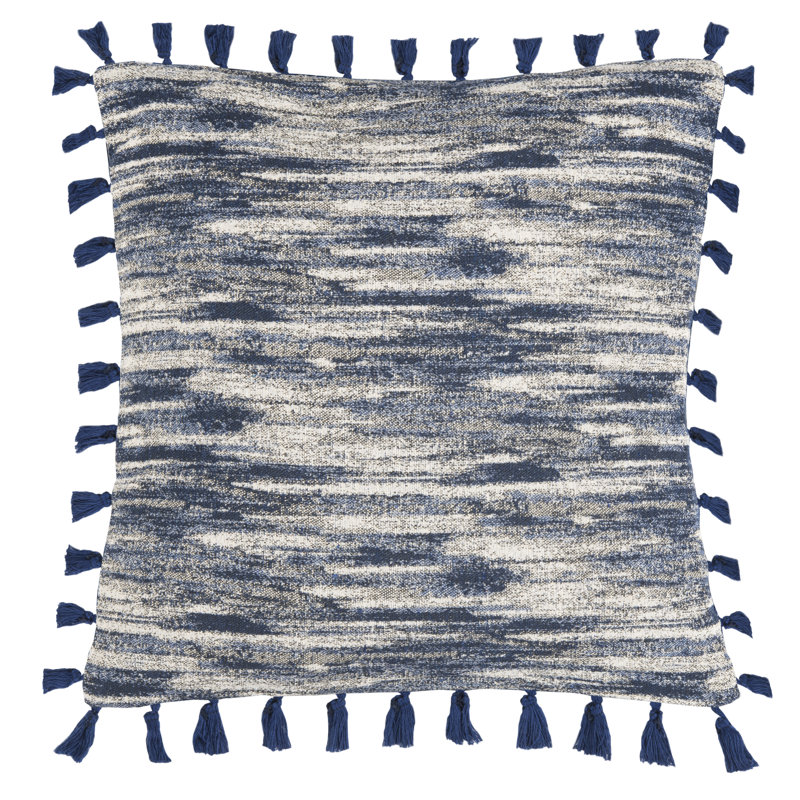 I purchased the woven material I used in this project from my local Dollar Tree and it took me about 20 – 30 minutes to make each pillow.
The woven rugs were the only items I purchased being that I already had the other materials on hand. I used sleep pillows folded in half as the inserts for these DIY Tassel Woven pillows.
This post contains affiliate links. Please see my blog policies for more information.
To make these DIY Woven Lumbar Pillows with Tassels, you will need:
1| Woven rugs/fabric with tassels
2| Regular or embroidery thread
3| Regular or embroidery hand stitch needles
4| A pair of scissors
Follow the instructions below to make your own DIY BOHO WOVEN LUMBAR PILLOWS WITH TASSELS
1| Wash (in a cold cycle) and hang dry the woven fabric.
2| Match fabric pieces/rugs to make sure the sides match up as much as possible.
3| Stitch one of the long sides of the rugs using an overcast stitch pattern. I used a gold tone embroidery thread to create a contrast to the rug pattern and to create a boho feel.
4| Stitch the two short/tassel ends of the woven rugs using a basting stitch pattern. I used black embroidery thread for the short sides so the stitches would blend in with the fabric. For the second (gray) pillow I made, I used a matching gray thread for all the 4 sides (as you'll see below).
5|Insert the pillow form – I used a sleep pillow and folded it in half.
5|Stitch the second long side close using an overcast stitch pattern again.
6| Fluff the tassels and trim them to about the same length throughout.
Do you have some free time coming up? Grab some woven fabric or rugs and make a couple lumbar floor pillows!
Which is your favorite? The black and white or the gray one? Please leave me a comment to let me know!
SUBSCRIBE for blog updates!
Processing…
Success! You're on the list.
Whoops! There was an error and we couldn't process your subscription. Please reload the page and try again.
See what I'm pinning on Pinterest!
It's week 4 of the One Room Challenge – 2022, with but I'm just making my first post because, well, life. I love all things DIY, interior design and decorating and I can't wait for the day I get to dedicate my daylight hours to it completely, but I'm thankful for the little I'm ableContinue Reading
How to build a workbench: build a simple workbench in 6 easy steps. How to build a large workbench for home shop or garage.
Are you looking for ways to decorate your home without breaking the bank? Check out this long list of ideas on how to update your home on a budget!
SUBSCRIBE to the Loving The Simple Things YouTube Channel!