Hello, my lovely readers! I have some exciting news to share with you today!
I just published my first eBook and I couldn't be more ecstatic!
It was inspired by my love for creating and my belief that everyone deserves a home that's designed and decorated to their taste without breaking the bank. Revamp your spaces today and start loving your home again.
Click on the image below to preview and purchase the book!
---
---
Never miss a post! Subscribe below.
Processing…
Welcome to the LTST club!
Whoops! There was an error and we couldn't process your subscription. Please reload the page and try again.
Recent Posts
DIY Accent Wall – Master Bedroom Update

Update your boring master bedroom today by creating an accent wall. See how I created this simple, blue accent wall in my bedroom.

How to build a Workbench in 6 easy steps!

How to build a workbench: build a simple workbench in 6 easy steps. How to build a large workbench for home shop or garage.

101 Ways to Decorate your Home on a Budget

Are you looking for ways to decorate your home without breaking the bank? Check out this long list of ideas on how to update your home on a budget!

LTST Interior Decorating Consulting Services

Do you want to transform your home into a space you would love to enjoy and spend time in? Contact us at LTST Interiors.

DIY Storage Cabinet Transformation + Woven Doors

Learn how to transform a boring and ordinary storage cabinet into a stunning storage console (with woven doors) for you home office or living room.

5 Must-Have Decor Elements for Your Living Room

This is the list of 5 must-have home decor essentials for decorating your living room.

How to Style a Coffee Table

Coffee tables are a must to have for a complete living room look. Find out how to style your coffee table and cool accessory decor now. Coffee table decor ideas.

7 Ways to Style Your Entryway

Your entryway gives your guests the first impression of your home. Make it bold and make a stylish statment with these tips!

How to Accessorize a Cozy Bedroom

Must have accessories for a cozy bedroom. Home decor ideas for a cozy bedroom.

How to Incorporate Nature into your Home Decor

You love the outdoors! Why not bring a little bit of it inside your home?

5 Simple Ways to Style your Mantel + Accessories

Looking for easy Easter and Spring mantel deocr ideas? check out this post for very simple easter and Spring Mantel decorating ideas.

How to Maintain a Clutter-Free Home

Ready to consider a new lifestyle? A minimalist lifestyle helps you save money and time to do the things you love and enjoy!

Spring-Inspired Home Decor Ideas

Learn how to decorate your home with bright colors for the Spring.

How to Add More Storage to your Home

It's always nice to have creative and great-looking storage, nooks and corners to store things around the house. A cleanContinue Reading

How to Decorate with Boxes

Decorative boxes are one of the most versatile decor accents for any flat surface. It works on shelves, coffee tables,Continue Reading

Unique Must-Have Decorative Accent Furniture Pieces

I have been gushing over decorative accent furniture and chest for a while now and it's just destiny that I have to write and share this post. They are so pleasing to the eye and their intricate details make them impossible to ignore. These chest are luxurious and will easily be a focal point in…

Unique Farmhouse Home Decor Accessories

We all know that the trending home decor style right now is Modern Farmhouse. It's a style that is reallyContinue Reading

How to Add more Storage Space to your Small Bathroom: 8 Functional and Decorative Wall Shelves

You have a small bathroom and need more storage? Why not take advantage of the wall space in your bathroomContinue Reading

18 Valentine's Day Decoration Ideas

This post contains affliliate links. See policies for more information.  Did you know that the Rockerfeller Center Christmas Tree inContinue Reading

11 Must-Have Accessories for a Cozy Bedroom

Must have accessories for a cozy bedroom. Home decor ideas for a cozy bedroom.

11 Ways to use Contact Paper to decorate your Home!

Try these FUN and CREATIVE ways to use contact paper to cover and update any surface in your home. The possibilities are truly endless….cover walls, books, boxes, kitchen counter tops, cabinets, line drawers, shelves and storage units, pantry and so much more! And why not use it as a backsplash?!

DIY "LOVE" Decor Accent

Make this super easy decor accent with only 4 items.

7 Tips and Tricks Beginner Woodworkers Should Know

Get to know the 7 important tips and tools that all beginner woodworkers need to know to start building your own furniture!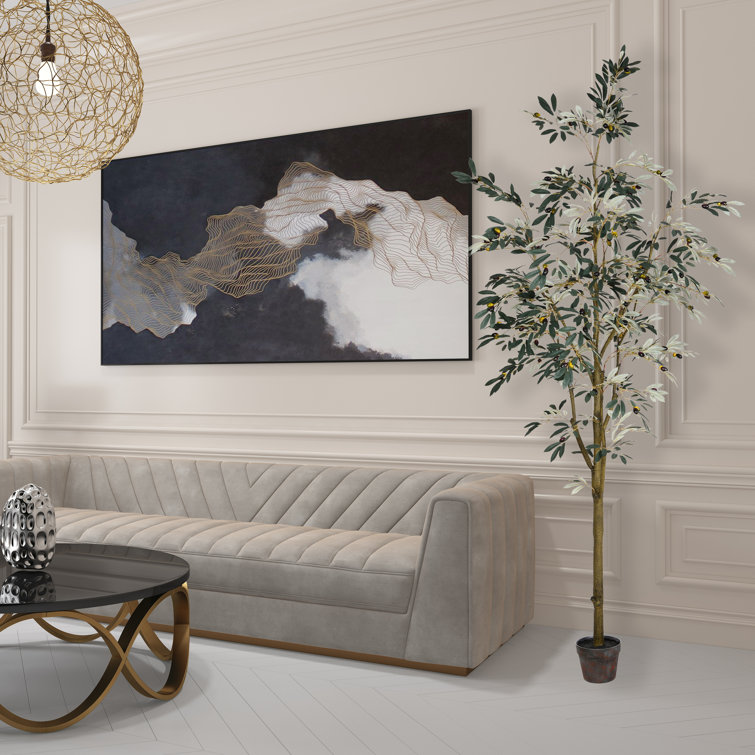 ---
Don't Forget to Subscribe
Processing…
Success! You're on the list.
Whoops! There was an error and we couldn't process your subscription. Please reload the page and try again.